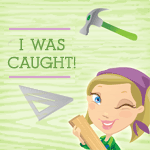 Somewhere in the distant past... I was given 3 shutters.
3 different sized, different styled...shutters.
that
my son in law, who works for a Solar Screen company gave to me
-- these were a floor model display, heading for the dumpster.
I knew sooner or later...MUCH, MUCH LATER... I'd come up with a use for them.
I've racked my brains trying to figure out what to do with them.
Finally about a month ago... I took the ACTUAL SHUTTERS off the frames and painted them.
Still not knowing what I'd do with them.
That project came and went ...
So....now... I have 3 frames (that used to have shutters attached to them)
and 3 shutters... painted what color? ....GUESS!
so that? That is a picture of a green shutter popped back into the original frame...
so that YOU can appreciate what I'm about to show you.
(you can see some brackets in there and yes...NOW they are all attached to each other.
That ... is the loveliness of PALLET WOOD(also donated by son in law)
...made into a table top...today! By me :)
Painted
All
WHITE with a touch of rustic pallet wood and wire metal goodness.
3 frames mounted together ...with

3 tiers of drawer glides added to the inside...

AND 3 AWESOME (YES THREE!) WIRE BASKET ORGANIZER/ DRAWERS!
It's going in my utility room. To hold soap, scrub brushes, iron, vacuum bags, etc.
I KNOW... I still have 3 UN-USED shutters to deal with.
No. I have no idea for what. But the frames are put to good use...
Oh give thanks to the LORD for He is good; His loving kindness is everlasting.
~Psalm 107:1