I didn't show much Fall/ Thanksgiving Decor this year; because well... I didn't do much of it.
I painted this screen earlier in the week...it was headed for the trash on Monday...and I painted a fall scene on it; using paints I had from my stash of Ooops! Paint. ...it got lots of laughs. Apparently my pumpkins ...had kind of a pinkish hue (because I didn't have orange and had to mix my own) and looked more like FANNIES than pumpkins. You can just imagine!
But knowing that we'd have all 6 of the kids here with their kiddos too... I figured we'd need extra seating.
We generally do a buffet style and let people sit where ever with a table set up for the kids.
This is something a drug up from the barn and threw together on Monday too.
I had fun with this table and chairs...it was easy enough a 3 year old could help with no worries of messing it up!
I'll show you next week probably the befores and afters of this little project and it took no time at all! AND. WAS. PRACTICALLY FREE!
I wish time would have allowed---I would have painted the bench seat green to match. I may still do this, as I have green paint left over!
This is one of my favorite things right now. A cute spot eat outside!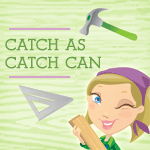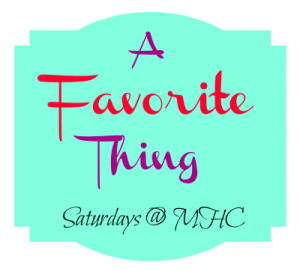 "Go, eat of the fat, drink of the sweet, and send portions to him who has nothing prepared; for this day is holy to our Lord.
Do not be grieved, for the joy of the LORD is your strength."