With a sprig of Charlie Brown goodness!
Hope you are all having fun and enjoying preparing for Christmas.
I hope you each find
JOY this SEASON
in your decorating, cooking, baking, singing, 'merry making'...and gifting!
Linking here: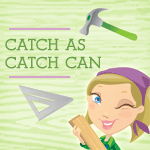 The LORD is righteous in all His ways; and holy are all His works.
~Psalm 145:17