Adding this to
FJI Special Junk Link up
I've had this bench in my yard FOR.EV.ER!
Donna from FJI is having a Bench party. I wanted to party-- so here's my entry!
Here's a little history behind the bench.
It was the first antique furniture I purchased at a garage sale without discussing it with Honey first...(not that he cared, but I'll tell you why). The foot board and the head board didn't match! I didn't know. They looked like they matched to me.
But NO.
Honey had to 'Rig-it' so that it would work.
After we were given a bed similar to this one that matched- and all; We decided to make it a bench after we moved to the country -- he cut the foot board and welded it to the head board... and painted it. You can see it's been several different colors. It needs painting now, but I kind of like all the different layers showing!
Honey is a stickler for details... He even included a drink holder for my iced tea. Which I'm always drinking from a 16 oz. pickle jar!
That's my bench! I love it.
Maybe I'll throw the cushions on it next time! So it will be looking more comfy to ya.
But me... I just like to plop down on it right there in the front yard... and watch the time go by!
I'm linking here: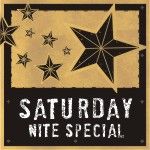 God Bless You
and
Thanks for reading!