When
last my drawers to you I'd shown
All the drawers were in tact; but the top one was blown.
I reminded you then of the lipstick it needed.
When you see the results please don't feel you've been cheated.
Didn't want to spend money on something that's FREE
And It just wouldn't do to leave it be.
Refinishing furniture I haven't a clue-
A minor adjustment is all I would do.
With the swish of my brush I splashed on some color-
A knot hole , wood-grain - or something or other.
To cover the side panels and aptly conceal-
The white primered bead-board so not to reveal.
In the end it didn't turn out quite like planned-
BUT mistakes can be better- on the other hand!
This lil chest o'drawers has a tattered shine-
If it'd turned out too fancy- then it wouldn't be mine!
I dressed her up nicely for her big debut-
Here she is in her spotlight especially for you!
Now she sits there so quiet with a new job to do-
For linens and napkins I know she'll pull through.
At her age she doesn't have to be sturdy-
But this old gal can work --and still be quite purdy!
~~~~~~~~~~~~~~~~~~~~~~~~~~~~~~~~~~~~~~~~~~~~~~~~~~~~~~~~~~~~~~
Linking here: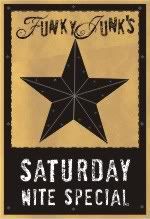 God Bless you,today.
Thanks for reading!