A while back I was able to shop at Bargain Land and pick up a few items... I also rescued a few things from my Oldest daughters house during her move.
I showed you everything I picked up in those two or three ventures you can read it
here
.
Then right before the weekend I was making over the clock.. You can see the
Clock here
.
I love how it turned out and am keeping it for myself.
While doing that I decided to tackle the bread box too.
Isn't it cute? So I rescued it from the oldest daughters box and gave it a MAKE OVER for the youngest daughter; and it is very much her style! She'll love it.
Totally different and vintage-y- Yet-up-to-date!
I'll be back later on in the week and show you how I did this...the old-fashioned way.
No CriCut, No Silouette, No INK in the printer, No Budget...
that's what I mean by "the old fashioned way".
Also, I recently bought some new thread and I hope to be showing you what I've got on the HOOK... right now I'm working on special order Shower Scrubbies-- but I DO have some ready to ship in the shop!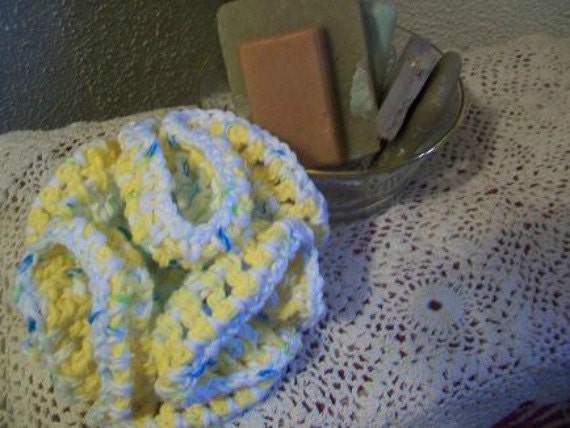 Stop by and check it out!
Knick of Time Tuesday#72
AND
Cozy Little House: Tweak it Tuesday
So teach us to number our days. That we may present to you a heart of wisdom. ~Psalm 90:12