I began reading the Little House Series this summer. It is my first time EVER to read them. I'm reading the last of my own books and I read them out of order… I don't have
Farmer Boy
or
Little House on the Prairie
.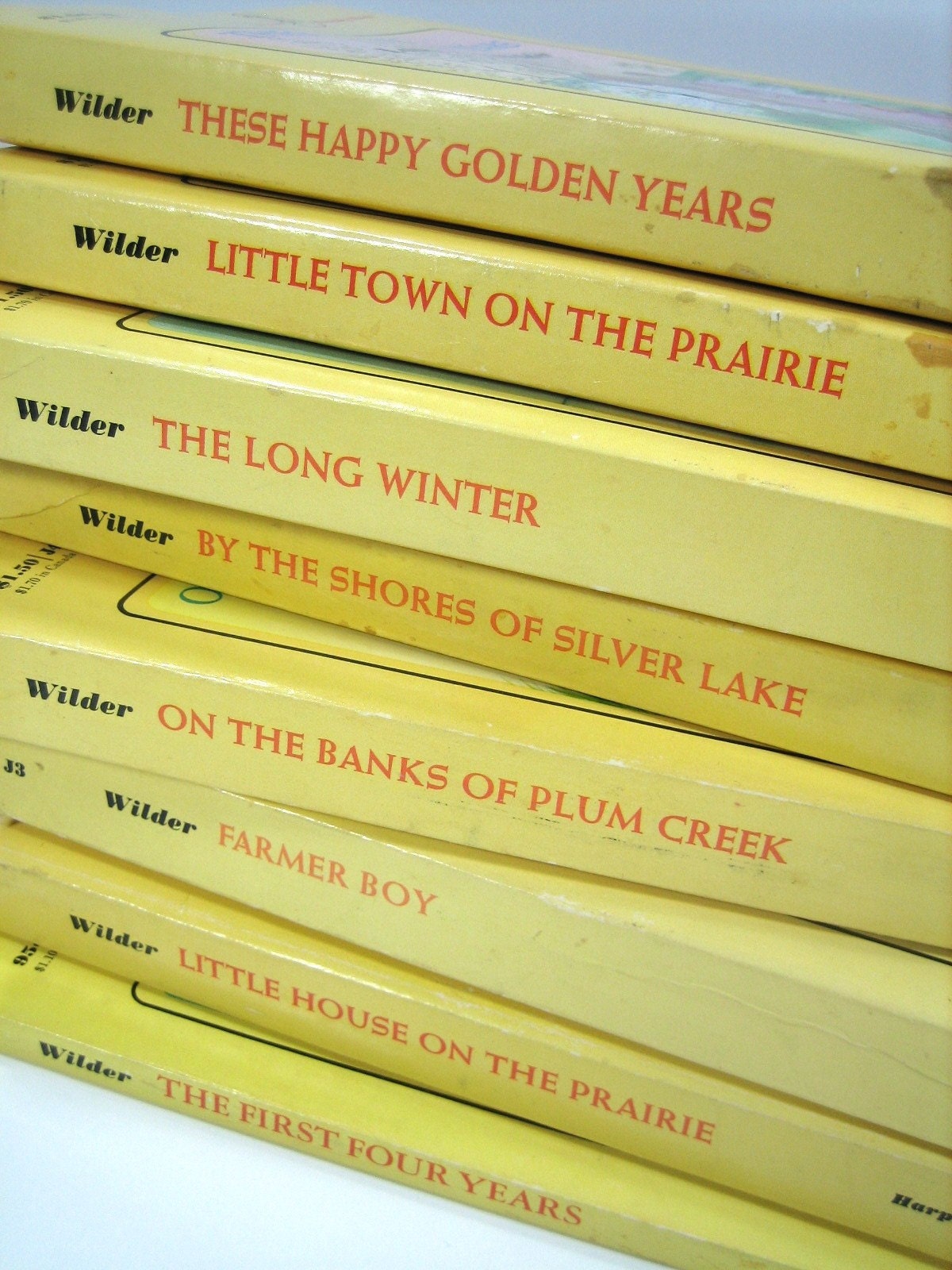 Of the books I've read so far I've learned and identified with so very much! I thought I post a little list in no certain order.
Living on a Homestead is hard work.
Mending your clothes is important and sometimes necessary work.
No matter where you live- whether the floor is dirt , the roof thatch, the walls logs, or snow blows in from the outside… always sweep it clean, hang curtains, wash dishes and make the bed. Be house proud!
It's ok to expect payment for a meal and a place to sleep. You can still be hospitable and not be taken for granted (ie: It's ok to charge for room and board)
Sometimes Grasshoppers, Mosquitoes and drought come.
Don't be so attached to some thing (house, livestock, ability, etc) that you miss an opportunity to trade up.
Watch for opportunities to teach a younger woman.
There is always room to improve your skills; and an opportunity to earn money with it. (Sewing, cooking, cleaning, tutoring, etc.)
Don't be afraid to barter.
Pay attention to industry/ machinery; you will be more appreciative, but not necessarily dependent upon it.
Eat what is set before you.
Cherish family, family gatherings and times of gathering in general.
When the opportunity to send a letter to a friend or loved one presents itself—Always write a letter.
Go for a walk; it makes for an interesting journey through an otherwise boring day!
Christmas always comes.
This summer my life has paralleled these books so closely. I've been immersed in the stories. They are timeless- I've enjoyed reading them.
I recommend them if you've not ever read them or perhaps you have, why not read them again?
God Bless you and thanks for reading!