This is a *repurposing project I just finished.
It's a back-pack for one of the *Littles* … he'll be 4 in January and needs something to carry his current
Movie of the week
, some
snacks
, and occasionally
dry pair of Spiderman Undies
…
(for those times when his AIM isn't so great!)
I actually took a pair of his Momma's workout
Cargo style sweat pants
and cut the legs off to make this bag. Used the drawstring from the waist band and the pocket from the leg… I also used some of the extra fabric to make the straps.
These are NOT her pants…but they were similar to this pair.
And… here it is hanging on the chair…so you could see the pocket. Pretty simple. I'm not a seamstress…
in fact, I think my sewing machine HATES ME.
So a relatively simple project took way longer for me to make than the average person; but its done.
(oh yes, and if you came looking for a tutorial for this fabulous project...sorry.)
…AND THE BOY…is. going. to. love it. ~ cause his Oma made it for him!
* Oh, I might also say, the shoulder straps aren't adjustable…so I've sewn a carabiner hook /latch
in the strap so he can fasten them together at his waist. He'll LOVE THAT FEATURE!
LINKING HERE: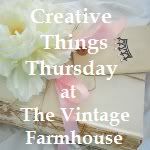 God Bless you and Thanks for reading~