Last week I made my first run to the post office for 'Etsy business'. YAY! that means sales. After I was finished there, I thought I'd drive around the down town area-- to see if there had been any changes. I don't go into town much-- because not much happens there. We are not a thriving town.
Of course- I didn't have my camera and went back today to take some pictures. ;)
But anyway... I was so surprised when I turned the corner from the Post Office and saw this!!!
Why, the surprise?
It's the old Telephone Switch building.
Someone has bought it and living in it.
They've fixed it up so nice too.
They've painted it and added windows. I think the windows on the front MAY have been there before. But, I'm not sure about the ones in the back (down the side)
I don't have any before pictures. But-- It had fallen into disrepair. Not pretty.
In fact you can see on the side (pictured below)
Where Metal was added and painted the accent color. That part of the wall used to be falling down. The hadite block had crumbled.
They covered it with METAL AND FRAMED A WINDOW!!
There is a tarp there now; we had heavy rain yesterday--- so they must have a leak.
I'm sure from the looks of it some very young, energetic, CREATIVE types live here.
If I were guessing (or making stuff up); because I don't know them.
I'm just stalking their super cute REPURPOSED house!!!
The building originally had the phone switches housed here that service our rural area. Probably had some storage in it for the phone company's equipment; and probably had office space and bathroom facilities for any workers that came there to man the phone switches. But I doubt it was open to the public. Unless maybe you could go there to pay the bill. I'm not sure on that.
Maybe some locals might know.
But check out that cool phone booth. I bet it was stored inside! They put it outside (because it used to not be there; otherwise it would have been destroyed by mischievous people)
They've added a flag stone patio out front and it looks colorful and fun!
The 'hello' above the door and phone booth both a nod to what the building used to be.
I'm wondering if the phone booth lights up at night; as an outside light? that would be cool.
I'll have to drive by in the evening and see. There is NO PHONE INSIDE.
I always thought it would make a cool place to live. Now, someone is living there! I wish I knew them--- I would ask to see the inside and if I could take pictures. Not really, I'd probably ask to see the inside....AND THEN sneak around and take pictures... without asking...if I knew them...because that's the proper way to stalk somebody's COOL REPURPOSED HOUSE :)
I bet it's really cute on the inside.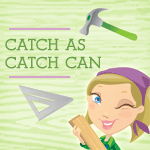 CCC
Thou will keep him in perfect peace whose mind is stayed on Thee; because he trusts in Thee. Isaiah 26:3