When last we gathered here together to speak of all things technical and the issues I'd been having.
I told you of a little surprise I'd been gifted
Something I never thought I'd want. Turns out... I was wrong. No. it's not SUPER SPECTACULAR CROCHET SKILLS IN ALL THINGS GREEN...
It's what's IN-SIIIIIIDE. :)
Shall I tell you? Shall I hold you in suspense and let you guess? Naw!
First, let me just say-- I'm not really big on surprises. Even though Christmas is right around the corner-- the men in this family, when they buy something for someone---CAN'T WAIT TO GIVE IT TO YOU.
Some of the very best gifts...TRUE GIFTS,

in my opinion are gifts that are given out of the generosity of the heart-- and not necessarily in observance of a holiday or special event. What we around here call...OBLIGATORY GIFTS: gifts dictated by a calendar.
Wednesday-- my oldest son...brought me SMILES AND the simple gift of a cord to help me get the pictures off the camera and here... for you to enjoy! :)
But...Sunday--- my youngest son... brought me something totally unexpected.
It's a Kindle. Paperwhite.® YES! a digital contraption for keeping books. Not "keeping books" as in C.P.A. - no, a digital library!
It is light weight too! I've put lots of books on there , and it STILL only weighs about 7 ounces! Go figure.
Tonight, I scrounged around in my bags of thread... and found the LOVELY GREEN SPECIMEN and a little bit of BLUE.... and made a pouch for it; with two pockets One for the Kindle. One for the cord. (we don't want to lose the cord...we know how upset I get when CORDS BECOME LOST OR Worse...
'MIS-LOCATED'!!!
The pouch is for travel. I can take with; for doctor appointments, overnights, etc.
The sleek black box that it came in, has a molded insert with a felt lining; for home docking and charging if I need to.
I know I said the other day" it's like Christmas around here" ...but really, it's just another day on the calendar and sometimes being given something you never thought you wanted -unexpectedly-is nice. Obligatory or otherwise. Like an ugly sweater. Once you try it on and wear it a little bit it's not so bad!! It makes you love and appreciate the GIVER that much more; because they give out of their heart whenever and however the opportunity strikes. It TRULY IS WHAT'S INSIDE.
Thanks Guys!
So, how about you, do you like surprises? Do you like to find the best gift for someone and make them wait until their birthday, Christmas, Anniversary, etc.; Or do you give it to them the next time you see them? The look of surprise is fun. How do you feel about OBLIGATORY GIFTS, and giving to someone, because the calendar says and THEY EXPECT IT? Share in the comments would you, because...I'm curious?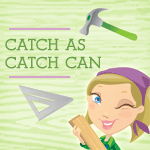 And let us not be weary in well-doing; for in due season we will reap, if we faint not. ~Galatians 6:9