My Grand Mother's rocking chair:
This is just a small little rocking chair. It holds great meaning for me and sentimental value. I don't think I've ever shown it here before; but I wanted to share it's story with you because it is an interesting one.
In 1939, my paternal Grandfather and my Grandmother were expecting their first child.
He was working in Dallas at Sanger Bros. Department Store; they were having a Dollar Days Sale and with his employee discount he bought this rocking chair for a whopping .85 cents!!
My Grandmother rocked her babies in this chair.
Later her grand-babies... and the day they brought it to my home, she rocked my oldest child; her Great Grand daughter. According to my grand-dad the chair was a much better fit back then.
(I think he was being cheeky when he said that...because Grandmother gave him the stink-eye!)
It didn't always look like this-- the seat was different, I was told it was a twisted paper woven seat.
When I was almost 1 year old-- my parents took a trip to Missouri with my Grandparents to visit my Great grandparents-- her parents. I learned to walk in Missouri-- I don't remember it.
Anyway, Grand-dad took this chair along and had the seat re-caned; while we were up for the visit.
There was a local artisan there that used WILLOW BARK, soaked in the Buffalo River and rewove the seat. I think he did a magnificent job; because this seat has held up some 47 years now.
I've owned it almost 26 years.
About 12 or 13 years ago...my boys were goofing off in the living room and one of them stepped on the back of one of the rockers and cracked it and it broke. So, I moved the chair to my bedroom and didn't use it for such a long time...until about 4 years ago-- I took it to the Furniture Shop in town; owned by a Mennonite Family and had the rocker on bottom replaced. They did a wonderful job too! It only cost $35 for the repair.
He said I might need to get the seat re-caned one of these days.
This little chair has good bones and is quite strong.
I love sitting in it while sitting next to the stove.
Life doesn't get much simpler than that.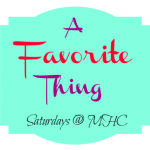 The grace of the LORD Jesus Christ be with your spirit. Amen. ~Philippians 4:23