Scrambled Oatmeal
2 eggs (the recipe calls for 1 egg and 2 egg whites)
1/2 cup rolled oats
olive oil (enough to keep from sticking)
I cooked this in my smallest cast iron skillet and I sprinkle with cinnamon (cinnamon has properties that naturally work to help lower glucose levels)
It comes out kind of dry so, I top with a pat of butter and drizzle about 1 1/2 tsp of honey on top; and I eat it like a pancake!
My friend Angel gave me this recipe she found it
here @ Spark People
; They call it 'EGG -n- Oats' it's listed under Just for kids…I tell ya- this kid loves it!
Their serving suggestions were with cayenne and hot sauce. But as I've cut out most sweets now—I went with organic local honey and today I added raisins. Other fruit whatever you have on hand would also be good.
(not canned in syrup though—fresh or frozen will do)
Let me know if you try this and how you liked it; or how you prepared it for your tastes!
I'm linking here: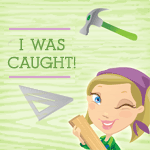 @MRL
@DeborahJeansDandelionHouse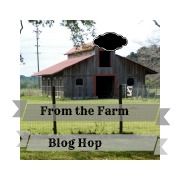 @SunnySimpleLife
Til next time, Be Blessed!
~*~*~*~*~*~*~*~*~*~*~*~*~*~*~*~*~*~*~*~*~*~*~*~*~*~*~*~*~*~*~*~*~*~
The LORD is my strength and my shield; My heart trusts in Him, and I am helped; Therefore my heart exults, And with my song I shall thank Him. ~Psalm 28:7