There is a party going on over at Donna's (FJI) ...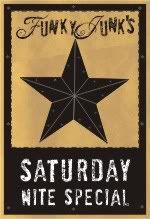 Have you ever gone to a party and really just were there to mingle; but not really participate in any of the reindeer games, 'toe-sack races ; or raffle drawings. You just wanted to check out what all the gals were wearing this season, who was sportin' what new pair of shoes; new hair, or new guy...
...Just checking out the party scene, you know what I mean?


That's what I did this week at her party. Sadly, I don't have anything to contribute this week. But I found a lot eye candy (L@@K)
and just wanted to share it here.



I love a good 'Fake over'



You know where you gals find something you like and turn one out for yourself, w/o shelling out the big bucks! Some of y'all do a pretty good job too! I'm quite impressed.

If you haven't checked out the party yourself
there are some links below
to some Fake-Overs that
more than
impressed me!

Check 'em out and leave 'em a comment.



You can click the picture to go to their blogs.
I absolutely loved this cute little bulletin board over at Design -aholic. She gives an excellent tutorial as well. I'm thinking of putting a newish bulletin board in my newish office/desk space. Something like this would be striking!
Poshpieces makes this pillow just as cute as can be. Not to mention educational. If you wondered the true definition of 'NEST' ...there you go! I like it. ' a place of retreat' isn't that classic of what our homes should be?
Alchemy Junk had
this posted at Some Day Crafts earlier this week as a guest blogger. I poked fun,
(not in a snarky way of course)
about the numerals being backward. They were very gracious-- and took a good ribbing'...and quickly repaired the numeric error. All kidding aside... I think these roman numerals were awesome and deserved a second, or third look even, and they also give a tutorial that is easy to follow.
This chest at cottage and vine...is just the ticket of inspiration I've been looking for! I have a small chest of drawers that I recently did some revamping to. I then moved it to the dining side of my kitchen. I haven't painted it yet, cause I just wasn't quite sure the treatment I wanted to put on it... I love this IDEA!
I absolutely love , love LOVE the big chunky knobs on this dresser and the numbers...mmm... dreamy.
Ok now this clock at My dear Trash... What can I say? Are we seeing a pattern here?
Roman Numerals, we already know, I'm liking those A LOT! and the clock is just
well, it is so appropriate for me at this stage of my life...
Lately I've felt like time is just slipping away... This clock is perfect... cause it's got NO HANDS!
Everything can just slow down and take it nice and slow.
I'm up for that.
Crafty Sisters... well, she just did an excellent job with these mirrors.
I love the way she painted the chains (oh, she gave a tutorial too)
These could go with any type of decor really... unless you're into the all white habit...but even then these would really be a good contrast to the white... a subtle place for your eyes to land.
This is just some of the stuff that I've spied this week. There are a bunch of entries all over the place this week with great tips, ideas, and just a good ol' show and tell of goodies.
So much Talent. Sometimes there is just too much to sink you teeth into at a time. I have to take in small bites!
Have fun with it!