God Bless You!
That's what I'd say if I heard someone say that in a sentence.
***THIS JUST IN! -- HELLO, OUT THERE~ I've been going around all week saying, spelling and pronouncing this word all wrong. Yes-- Do you see what my sidebar says?

Only your real friends will tell you when your face is dirty. ~Sicilian Proverb
Well, my friends I've got a dirty face for sure...I tell ya; Cause I didn't even notice this until I Googled my misspelled version! That was hilarious, I was in some sort of weird mixed up twilight zone or something.
Anyway enough of that-- now onto the REAL DIRT on the matter. Thank you allowing this slight rant.
Ok so, Monday morning I got up and got things rolling around the house and came in here to the computer -- I was Checking out some of the posts at
New Life on a Homestead
they were hosting a Barn Hop -- I came across
this post
(JUST ANOTHER DAY ON THE FARM) It is actually Part I of a series called
Hugelbeet Part I
from there I was Googlin'
Around lunch time I had made announcement to Honey... this is what we need to be doing with the rest of the scraps and scrub brush lying behind the barn and with the last bit of leaves that had been rake and pile high-- along with some rotted wood from the bottom of the wood (for burning pile)
Yes-- we'd already cleared all the areas around our yard, on mild winter days and we had organized our wood!
That was the hard part. After doing some research- and having a blank unplanted (because I wasn't satisfied with the bed) spot; we decided we'd give this a try. So after lunch from 1:00 pm- 3:00 pm we Disorganized our wood!
I layed it out just like I had read. So from the ground up it went like this:
Rotten wood on bottom.
Scrub brush and branches next
Leaves and raked up matter along with compost and manure
Dirt!
I've removed the raised bed box that was there and we'll be using it somewhere. Not sure at the moment. I used a hoe and dug out about 3 1/2 to 4 inches of dirt you can see it in the fore ground left lower corner.
Honey has already begun layering some VERY SOFT rotting wood.
Here you can see we've brought some of the branches that were up near the street that we cut after the BIG BON-FIRE.
Yes! as big as it was, we still have wood left to use. There is a huge pile at the back of our field behind the barn too.
We layered in these branches and just heaped them on there.
This is a picture of the leaves from the compost that were last piled on (which reminds me, after sitting most of the winter covered in snow and leaves and then the rain came; I WONDER WHY MY COMPOST DIDN'T 'DO IT'S THING?') I was hoping to have way more dirt from the compost bin.
You can see in this picture; the dirt from the garden spot. (not a lot of dirt) We have put that on top of all that along with the remaining dirt from the bottom of the compost bin.
Imagine-
My BRAINS are NOT full of fluff and...
This is the picture of the the
Hugelbeet
with the dirt on top. Not a thick layer but hopefully enough. Really, I took a picture of it, but now--- I'm not so sure.
I am so excited to use the plants and trees and dirt-- and hopefully spare us from any more VFD trucks driving past our place....REeeeAlly slowly!
I'm hopeful that by the end of the week we'll have the rest of the garden either into the ground or into the HUGELBEET! I'll keep you posted.
Now for a couple of pretty pictures!
Though the daffodil blooms have already faded; the Iris has bloomed and so has the wild blackberry!
Don't know if you can see that black spot on this Wisteria blossom... it is a Bumble Bee! This isn't the greatest photo... The Bees wouldn't co-operate with my little Kodak Easy Share. I told them hold still!
Mmmmm... and this is the Peach orchard behind the barn! I can't wait for the Peaches.
I'm posting this here~~~
Farm Girl Friday #2
Deborah Jean's Dandelion House-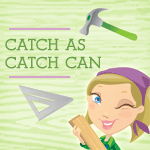 My RePurposed LIFE
(ps GAIL: I tried to keep it clean, but we're talking dirt here.LOL!)
God bless you
and
Thanks for Reading!