This is the
Frugal Fodder Expansion Pack
for a previous post... how we use
hay for bedding in the chicken coop
.
If we had other live stock...we'd let them graze. Because, I guess that's what you do when you have other live stock? They eat the grass so you don't have to mow, right?
Occasionally, cows from the field behind us get into our field...and they eat our grass. But,
that hasn't happened in a while
;
and
we don't have any of our own
.
So... we mow.
***************************************************************************
This is a bed liner. Back in the day, a truck came attached to this bed liner. We no longer have it. But...we kept the liner anyway.
We use it around our place for all kinds of things.
We call it
the sled.
This is one busted cooler and a packer (also busted). We USE all these busted things....
Kind of gives you an image doesn't it?
This is how we used them most recently...
(along with a ball of twine).
NOT SO square bale of hay.
Eight NOT SO SQUARE bales of hay.
Hauling Hay.
I'm thinking the start up fees JUST TO PURCHASE a USED BALER...are just under $20,000 - $25,000. That's not including gas, maintenance, a tractor...cause I don't thing the lawn tractor would pull it.... So look at all the money we're saving!
FOR YOUR AMUSEMENT...

I'm linking here: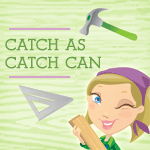 MRL
Sunny Simple Life
Let your light so shine before men, that they might see your good works and glorify your Father which is in heaven. Matthew 5:16