I have a little collection of rag dolls...
I had told Diane @ Lydia's Post I'd show them sometime. She featured some
dolls that had belonged to her Great Grand-ma
for a favorite thing post some time back.
So here they are:
I was moving these around the other day and decided to set them on the trunk ...to camouflage the space heater for the spring time!
I bought both these 'raggedy' dolls at separate times. Andy has some 'foxing' on his face, put there by my children
and
grandchildren...they have loved him and carried him around; kissing his face, and crying with him.
Signs of true love!
Ann was purchased sometime in 2012; and she had a little bit of ink on her face...she had a white dress with little purple flowers on it...she didn't match Andy...so I made her a blue jean dress with a red collar. The Littles lost her apron for a time and I recently found it in the linen cabinet;
I think I'll use it for a pattern and make another one of these days.
These three rag dolls are all different and each has a story.
The doll on the left, with the curly hair is actually an angel. I love her little country plaid dress and YES! IT IS DIRTY! ...But hey, her face is clean! My daughter bought her, at the dollar store, with money she saved up and gave her to me as a get well present.
But then she wanted to play with her. :)
The one in the back on the right... a chicken rag doll
with no pants!
The are packed in a box and can not currently be gotten to...
No mas pantalones
. Otherwise a lovely chicken rag doll.
The one in the middle... is a primitive looking doll.
I made her
when my youngest daughter was just a baby herself. I was practicing sewing on my machine and wanted to make a doll. At the time I was really into the primitive look of decorating... ALL THINGS COUNTRY!
notice the mauve dress with blue flowers.
She was to be a shelf sitter.
Didn't happen.
My daughter lugged this doll everywhere and slept with her. I love this dolls face. I drew it on with a pencil and sat there and stitched every feature of her face. Just this week... I decided to give her new hair and more of it. I hope to be done with it soon and maybe embellish her dress a bit. I'll show her when I get her done.
I was so proud that my daughter loved her so much at a time when kids want the newest, greatest and most popular toys ...my kids and grand kids all loved these dolls and are
still
happy to lug them around. It reminds me of simple times and it gives me great joy!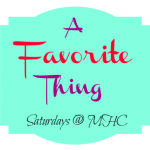 Study to show thyself approved unto God; a workman who need not be ashamed, rightly dividing the word of Truth. ~2 Timothy 2:15