You remember my
Charlie Brown tree
, I had it on the porch last Christmas ...
well, now it is June and look there it is...STILL! sans the
Charlie Brown goodness.
I've been working on my porch a little bit last weekend and now this weekend too.
I can't wait to show you everything I've done so far!
I'm loving it.
I'm also loving my ferns! They make a good bit of shade in the morning when the sun is rising up over the trees out front; and
apparently grasshoppers don't like them.
They're not eating them like they are everything else!
They are also not eating the Charlie Brown tree. That's a good thing.
T.H. and I have been sitting out here every morning while it's still cool and drinking our coffee.
It's one of my favorite spots to sit and relax.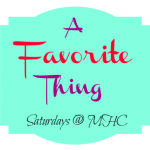 MHC
Finally, brother, Whatsoever things are TRUE, Whatsoever things are NOBLE , Whatsoever things are RIGHT , Whatsoever things are PURE, Whatsoever things are LOVELY, Whatsoever things are ADMIRABLE; if any thing is excellent and praiseworthy, think on such things. ~ Philippians 4:8