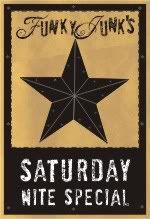 I took our Christmas tree down yesterday. I always keep it up until after the 1st of January. Which is when we usually get together with my Dad, brothers and their families.My baby brother is a New Year baby-- so we always have birthday cake as well.
When I get ready to pack up Christmas and tuck it all away for safe keeping I have to find the
"Holiday Memory Book"
--
it gets packed separately from the tree and ornaments and festive decor.
It is special.
It gets placed in our fire box along with important documents like birth certificates , marriage licenses, and insurance papers.
The
Holiday Memory Book
is a family history of all the years we've spent together. It is a journal. It tells a story. I started this book in 1994 when my children were still young. I had just the year before lost the first of my grandparents and was missing him that holiday season. So I incorporated a sign in page for guests at family gatherings. Yes, I carry the book with to the
Gathering Place.
I bring the book out at Thanksgiving. We report the menu, the weather that day-- some days it has been warm enough we picnicked outside for Thanksgiving (in 70 degree temperatures). This year we inserted the menu painstakingly typed and delivered with precision to all the rest of the family. It was my youngest daughters year to shine! She prepared the menu, instructed everyone what dish they were to bring, what time to show up...she came to my house so early this year and was cooking away with me, her mother, right by her side. I was so proud of her. She will be the one to carry some of these traditions along.
AT Christmas time-- the pages are filled with activity. If you stop by our home from Thanksgiving thru Mid January 'traditionally' you are asked to sign our book. Our Guests pages are some of the best!
Our youngest son-in-law it was noticed a few years back had signed our Holiday Memory Book-- when he was 8 years old! He was a guest of our oldest son's. He came back years later and married our daughter--
he signs in regularly now
.
There are many many signatures in that book. Not just signatures, but well wishes from loved ones from out of state. Sweet messages left by those who are no longer here with us. Tucked into the pages of this book are 'the last Christmas card' from (....fill in the blank...........). We make notes about how the family has grown and how blessed we are to have this baby. There are hand drawn sketches of Christmas trees-- cowboy boots--- angels singing. School programs from the grandkids Christmas plays with special highlights of how loud they sang their line--
Some times the weather is reported. Sometimes a 'quote of the day' is written down for all to be reminded what was SOOO FUNNY LAST YEAR! Pictures with Santa are stuck inside
(My how the kids have grown!)
It thrills my heart to see the book being passed around the room with pen in hand or wonder why everyone is gathered in the spare bedroom and what is so funny? When you peek-- they are laughing at something funny some one wrote years back... making memories!
It's pages are riddled with God's gift of Grace and His mercy upon this family.
A few years ago I began to write out prayers to individuals in our family into that book. Looking back we can see the fruit of those prayers and how God has seen fit to answer them.
Some of this years additions are sad and precious none the less.
We had some tragic times this year with the loss of a grandbaby in February and the loss of my Mother in love in October...
amidst all the tragedy there was a wedding, a birth and an announcement of a new arrival just the week of Christmas!
As I tie the ribbon around the swelling pages of this book I can't help but wonder what this year holds... and pray that some one will remember to next year to tell the story.
What do you pack away along with Christmas?
PS:
Please forgive the poor quality of pictures...again. Did you read my post from yesterday? I stink at photography! I wasn't lying folks!