IN ALL DIRECTIONS!
Yes! I'm surrounded by dirt.
Can't get away from it.
Can't hang out the laundry,
Can't keep the flat surfaces dusted.
Can't keep the car clean...
it's impossible.
We're so dry right now. We've not had rain in the area since on or about May 24th!
There is a Burn-Ban in Effect due to the extreme temperatures and dryness of the climate.
Just this week we received a letter from M.U.D (water company) saying watering is limited to early mornings and late evenings. We're to adhere to the strict watering in Drought- policy...
Even - Odd days; according to Even - Odd house numbers.
I got to thinking about certain parts of the yard---the grass is burned up, and died off... the elements have taken it's tole on the front lawn for sure. Well... there is no lawn.
I officially have a sand pit.
No flowers blooming right now in our yard.
It got me thinking. I should just start gradual of course-- and begin changing our landscape to something a little more drought tolerant and limit all my hard work and water on keeping a 'lawn'.
I've been reading up on Xeriscapes.
I don't necessarily want something like this...
a smaller specimen would be alright,maybe.
This is a picture of a Cactus in town where I live. It sits right near the highway... It's HUGE!
But, I wouldn't mind having more of something like this...
This is a picture of Black-eyed Susan... it grows pretty hardily here in Texas.
I took this picture in my yard a few years ago...
I have also grown four o'clocks...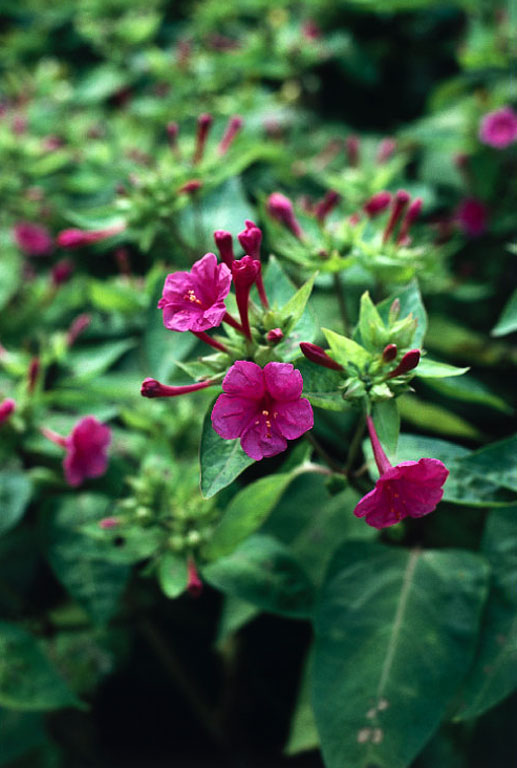 source
They do well too.
I've been reading up on
cultivating the soil, building a berm, and creating drought tolerant gardens
instead of lawns.
Now mind you, we hardly ever have a LAWN in our yard... mostly it is , you guessed it...
DIRT!
But it would be a nice change to go outside and not look at the dirt and what little grass there is and think about it all being burned up. At least with a beautifully Xeriscaped yard... you would have the feeling of creating an oasis and accomplishing something with your little plot of land!
Inspiration pictures to follow~~
source
source
source
This
Shovel Ready- Garden
er, Caroline has done a complete blog on gardens and visited the Austin Botanical Gardens and took great photos for inspiration! I loved reading all about her trip there.
I so want to be outside working in the dirt getting it ready for a Land Scape Change... weird, huh?
To be so sick of the dirt; wanting so badly to get into it?
I'm hoping by changing up the scenery in the front yard--- maybe adding rocks eventually. It will help to hold some of the dirt down!
We'll see.
God Bless you and Thanks for reading!