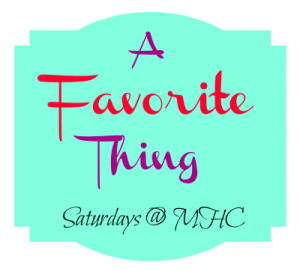 I love this view of our property. It's the N.W. corner ...and it looks so dreamy and bucolic to me... I love walking our property it is one of my favorite places on earth. Especially this little patch of land.
One of my favorite things...A beautiful Country Setting.
"Please sir, might I have a bit of earth?" ~the secret garden
That is how I feel when I walk this patch of land...past the Bois D'arc tree and the horse apples all over the ground; down the fence line, under the trees that The Honey has trimmed to optimum height for mowing. You can smell the air and it smells so rich after the hay has been mowed , the earth has been tilled; and the sky has opened up recently, pouring out the rain. Pure delight.
We've been under a burn ban, until recently.
This past weekend I called the County to find out if it were still in effect...
Sometimes. The conversations I have with civil servants ... just make me laugh.
Ok... Let me just say...if I were going to break the law; first of all, I would not call first and find out if what I was about to do was illegal. I wouldn't. People who burn illegally...don't call first. They just don't.
Dispatcher: "K.County Sheriff's Dept. How can I help you?"
ME: "Uh, yes ma'am, are we still under a burn ban?"
Dispatcher: "No, ma'am we're not. Are you in K.County?"
ME: (eyes crossing) "Yes, ma'am."
Dispatcher: "Are you going to burn today?"
ME: "Uh, well, we were discussing it. But needed to find out for sure if we could or not. Do I need to call you back and let you know?
"Dispatcher: " (chuckle) Uh, Yeah."
(we didn't actually burn until notifying the authorities)
Dispatcher: "K.County Sheriff's Dept. How can I help you?"
ME: "Yes, I called just a little bit ago... I'm calling back to let you know we're going to be burning."
Dispatcher: "Name?"
ME: " Patricia... "
Dispatcher: 'Phone no.?"
ME: " 555-...."
Dispatcher: "Address?"
ME: " insert my address here"
Dispatcher: "What are going to be burning?"
ME: (eyes crossing...Again) "uh, brush." ( I thought of all the things I could be burning... tires, railroad ties, furniture...Really? who is going to tell you that?!)
Dispatcher: "Do you have water near by?"
ME: (ironically in a very dry voice) "yes."
Dispatcher: "Okay... Keep an eye on it."
(she probably thought i should keep my crossed -eyes on it.)
(notice the blue bucket)
REALLY?! ...AM I going to light it and go out for dinner? Seriously...She has to be a mom. Otherwise, why would she have said such a thing? ...keep.an.eye.on.it. ???...
Now, lest you think I'm just on the bucket brigade... We had a hose.
October is National Fire Safety Month...
Check your smoke alarms for proper function. TEST THEM!

Replace the batteries.

Make sure you have a good working fire extinguisher for the kitchen. ~~

Many places, our local ACE Hardware, currently have batteries, smoke alarms and extinguishers on sale this month.
If you don't have these things...or don't know how to check them.
You can contact your local Fire Department and they can either send a Volunteer to your home; or direct you on who to call.
Also the 'Area Aging' will come to your home and install smoke detectors, check your batteries and extinguishers to make sure they are in good working order.
It is also a good idea, for your family, especially if you have small children to practice FIRE DRILLS and have an ESCAPE PLAN in place.
All kidding aside... BE SAFE. IF YOU MUST BURN... 'KEEP AN EYE ON IT.'
The grace of the LORD Jesus Christ be with your spirit. ~Philippians 4:23