From the Archives---
"

Fakin' Like it

." That is the term my children would use when they were small for

'make-believe'

or

pretend

. Fakin' like it.
"Hey, Fake like ...your the baby and I'm the momma. And I said eat your vegetables...and you fake like you're cryin'."
OR...
"Hey, fake like we're on the bus and I'm driving all crazy (but you make the porch swing go all wonky)... and then.... You run and jump on it with me."
Fakin' like it.
The stuff kids dreams are made of...
That is what my post is this week for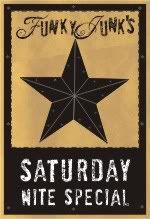 So....let's just Fake Like I bought this online at Target. But not really, cause it is made with different picture. AND! it didn't cost $40. plus S/H charges.
At Target.com
This is about $40 bucks.
I made this...
for Free! Yes, the sheet is part of set bought and given to me, the plywood is scrap from the shed. Paint left over... from an A moire makeover.
No Fakin'!
I have no idea where exactly I'm gonna hang these. But, it will probably be in a spare bedroom. I'll
keep you posted.
****************************NOW~ Fake Like it's 3 years later...
Okay! That was some time ago. In fact...it was a whole other BLOG AGO.
Really.
This post was originally posted on my "Corninmycoffee-pot" turned "something different and totally NOT me" before I reverted back to..."CorninmyCoffee-Pot" because I liked it so well and it suited me!

(and all 20 of my readers at the time voted to KEEP CORN!)
And NOW? I'm updating the post.
So... Fake Like we're Fast Forwarding...to Today...
...and you're super impressed with my artistic ability and spontaneity !!
So-- the artwork shown previously and forgotten? It never made it on the wall. In fact, I never EVER even put hardware on the back. I just wasn't into the Tropical Island theme. I got over that in the 80's when we sold our Rattan Furniture-- (before blogging for sure)
But... I still had this 'art'. A couple of times I came really close to whacking them up with the cut saw, to make something else and never did that either.
I finally painted a very thin coat of white-washed paint onto the fabric. I still didn't like them.
I just kept shuffling them around until today. :)
Here you can see the white wash toned it down some. Gave it a washed out faded look--which I liked much better.
First I sketched this out with chalk... used a template to get the circle...it looks squished here, but you have to separate the boards a little for the circle to be ...a circle.
Then I painted it...
because I had the paint out and was painting my faux hearth!
To the person that had a similar graphic online in the google images... I tried to find you again today... I must not have clicked on your image; but just viewed it from Google.
So Fake Like-- I'm siting you as the source, please?! And since I pretty much free handed this from memory... Fake Like your inspiration and my version of your art work has you feeling flattered.
***You can check out my faux mantel progress with hearth here.
Linking here:
Cozy Little House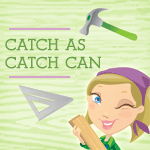 Bless
the
LORD
,
O my soul
, and all that is within me,
bless
his holy
name
!
~Psalm 103:1