Last week I told you I was considering
'Note-booking'
(or journaling) again.
With the planting of the garden on Sunday, I was able to easily get my hands on my Garden Notebook. That is the only book I've been keeping up with the last couple of years.
Just finishing up our
NO SPEND MONTH
...
I decided a price book would be another book, I should make.
I have never kept a price book. I was usually in the stores every week and familiarized myself with the prices better then. Now, however, I tend to only shop once a month. That makes it difficult to get the sales when they're running and keeping the pantry stocked is a little trickier.
I'm considering spreading the food budget out for the month--but have to take
gas prices and travel
into account also.
A Price book, for me, would also be the place to keep recipes, menus and notes about new dishes we've tried;
likes and dislikes.
For some of you, an App on your smart phone may keep prices for you and allow you to scan bar codes and do the work for you digitally. As you all know, I don't use a smart phone...I use a dummy and it's just a phone. So my price book will be pen and paper.
I'm totally okay with that!
Elaine @ Sunny Simple Life talks about
price books here.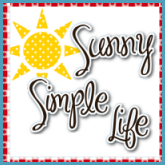 Along with Garden and Price Books--
A Skills & Project Notebook ( I just need to dust it off!) and
A Budget Notebook (probably do this on the computer)
A Daily Task Manager-- this would be a Week-At-A-Glance type book.

Pen and paper NOT Digital :)
I'm finding that with my etsy shop, gardening, egg collecting, baby sitting, dr. appts, house hold management, etc.; I'm a little bit more distracted and forgetful than I used to be! That is driving me some what batty!
I know I asked you before if you used notebooks-- some of you do, some don't.
How about Price books?
Do you use one?
Has it worked for you and has it helped you to save money on groceries?
Let us no grow weary in well-doing; for in due season we will reap, if we faint not. ~Galatians 6:9