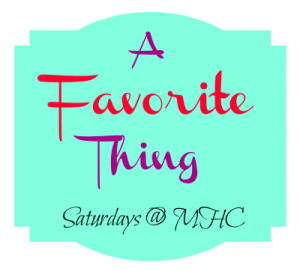 I thought I'd show you this little guy.
I got him from my Mother in-laws home...he had belonged to my Father in-law. I believe he came as a florist delivery, maybe? He's a hollow vase-- perfect for an Ivy. Though, I've never seen him adorned with an Ivy.
At one time this little guy sat on his desk...and then was moved to the spare bathroom--Doesn't he look cute, sitting there relaxing?
He doesn't have a name-- I just call him 'RED FROG'
I like him because he is different. He's Red. He looks content. I'm sure he's old...but not sure how old... from the 70's, maybe older? He sits in the hutch; that I received last year from my Dad, around my birthday. If you want, you can read about it here:
Thou will keep him in perfect peace whose mind is stayed on Thee; because he trusts in Thee. ~Isaiah 26:3