I don't think I've posted up here in a while...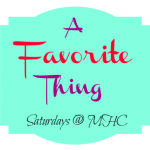 after this weeks trip to Bargain Land; and seeing how I've added to my vintage pot holders I thought I'd post about them and show them to you.
These 3 red and white ones I've had for quite a few years. I bought them together as "a lot"
My favorite one is the little 'britches' in the middle.
I have them hanging above my kitchen window...and of course, while photographing them I noticed it is time to take them down and wash them.
Below are some I bought this week. Except for the green and white one and the pink and blue dress in the middle...I've had those for a while too. I just haven't had them hanging out very noticeably.
I got the 2 pink and whites and the bonnet this week.
I love the little bonnet! It has delicate flowers on it.
I love buying up any hand crocheted doilies I see when I'm out shopping. I guess you can say I collect them. The leaf patterned doily in the lower left I bought for $.50 cents and the bonnet and 2 pink ones I got for $.50 each too. I've had the larger pink and white doily for a while...it has a bad spot in it. I just found some old pink thread a few weeks ago in my stash that I think will match this doily and I think I can mend it. It should look fine when I'm finished with it. :)
I think when I take the red ones down to wash-- I'm going to display all of them together somehow. Don't you think they'd be pretty all in a row or something?
Once when I was out shopping at a yard sale...the lady asked me if I was looking for anything imparticular? I said, 'yes, do you have any doilies?"
She showed me to one that was made in China, which I declined. She asked 'why?"...and I said," I look for the ones that are left behind by our Grandmother's ;and that were made with loving hands not machine...
Then she said, "I didn't think people used doilies anymore or even make them. She asked me "Why I wanted them; and What do you do with them? " I told her, "I guess I just save them...for someone else who might want them down the line." ...and smiled.
I don't think she gets it.
Therefore be careful how you walk, not as unwise men but as wise, making the most of your time for the days are evil. ~Ephesians 5:15-16~